Regular K-6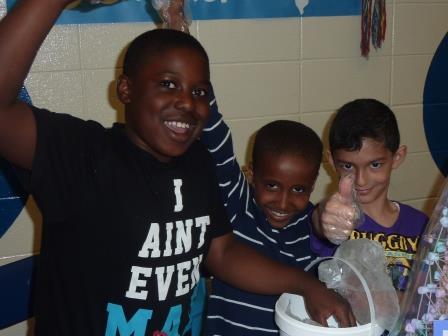 The regular program at Evansdale features the following classes; two kindergarten, two grade 1, two grade 2, a grade 3, grade 3/4, grade 4, grade 5, 5/6 and one grade 6 classroom. Our Arabic Bilingual Program is offered for grades 1, 2 and 3. Evansdale also offers two Behaviour Learning Assistance classrooms which help students to achieve academically and to develop and apply acceptable behavior and social skills in the classroom, school, and community.
All students receive specialized music instruction, and have access to a library learning commons that offers a wide variety of both regular and electronic resources to accommodate the many learning needs of our diverse school community including our many English Language Learners. A great deal of learning occurs in our classrooms through the use of guided questions, dialogue and problem solving. Our teacher-Librarian supports staff in providing a collaborative setting in which students are encouraged to think more deeply as the discover more about the world around them.
Evansdale School is committed to supporting the literacy growth of our students. To this end we offer Leveled Literacy, Middle Years Literacy Intervention, and Reading Recovery which are specialized programs designed for our children. All students benefit from an hour of dedicated guided reading work each day which aims to ensure they arrive at Junior High with the necessary skills to be highly literate students!