Special Education Programs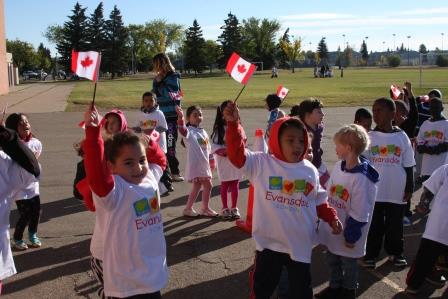 Evansdale houses a large in-school Pre-Kindergarten program to help support the diverse needs of the community. Pre-Kindergarten supports children with severe delays, aged 3 to 5 years. Programming focuses on cognitive, self-help and social skills, speech and language, and motor develpment. Parents and staff work together to support each child.
Children need to be assessed through Alberta Health Services in order to qualify for this program. Should you have any questions please speak to Danette Brooks at Evansdale school.
Evansdale also offers 3 Behaviour and Learning Assistance classrooms with programing available to students in grade 3 through grade 6. This specialized program helps students to achieve academically and to develop and apply acceptable behaviour and social skills in the classroom, school, and community.